ASPIRE in Media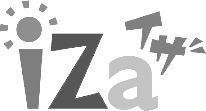 Company Overview News
Weekly NY Seikatsu
JP WORLDS
JAPION "I want to be a good public speaker
Interview with Nikkei Business Weekly News
Nikkei BP Forum
NY Weekly Seikatsu
Weekly Business News
NHK program "Yudoki Network
Certified Instructor for Ken Blanchard's SLII® Program
Corporate Overview News
What are Global Facilitation Skills?
Company News
Focused on being a bridge between Japan and the U.S.
Japion
Weekly New York Seikatsu
The Age of the Facilitator Leader
NY Seikatsu Weekly
Japanese American Women's Business Association of New York holds "Brand Building 101" workshop
NY Seikatsu Weekly
Representative Nobumoto Participates in the Asian Women in Business (AWIB) Leadership Award Ceremony
Started a series of articles in Sankei Digital's "Isa!
Expert Blog column in Sankei Digital.
Speaker at SIJ Gathering as a member of the social marketing subcommittee
Fuji Sankei and Daiwa Securities Group
Women Entrepreneur Support Project 2007
"Senior Entrepreneur NAVI" (in Japanese)
Fuji Sankei Business i
"Shining Japanese Women Entrepreneurs" (in Japanese)
American Dream
Entrepreneur
LOHASPress.net
Commentary as Lohas Concierge
NIKKEI NET Management BIZ+PLUS
Serialization of overseas articles on "Social Market News
Representative Nobumoto meets with Mr. Katsutoshi Kaneda, Vice Minister of Foreign Affairs of Japan
Akita Kai Shimpo
Weekly NY Seikatsu
Nikkan Kogyo Shimbun
Small and Medium Enterprise Emerging Newspaper
Conducted a seminar on overseas strategies for Japanese local industries "Overseas Seminar for Local and Specialty Products
Workshop on Cause Marketing at SIJ Gathering
Social Communication -Overview and Practice of Cause Marketing (Branding)
Article on Next One
<Get tips from all over the world! > LOHAS" from New York, a company that questions not the quality of products and services offered, but the integrity of the company's attitude
NY Walker article
Asahi Newspaper